Renu and I travel to India regularly now, once every 1-2 years or so.
This year we decided to do a family trip within India and headed to Kerala. Kerala is a beautiful, lush green state in the southern-most tip of India. Just like Boston to Miami, there is a huge shift in temperature. So in November, Delhi can hit the 50's meanwhile Kerala can be in the 80's+. Kerala is self-titled "Gods own Country". And it is undoubtedly one of the most beautiful places on earth. But damn, can it be hot. I always summarize it as the place where you can take a shower and be completely covered in sweat again immediately upon leaving the shower. Aside from that fun, this was my third time visiting Kerala and it never disappoints. We stayed at a lovely BnB named LillyPad. It was more like a private resort right on lake Vembanad, Kumarakom.
When tourists first look at Kerala, they think 'houseboat'. And that is a great experience once.
For me, the highlight of Kerala is going down the backwaters in a very slow boat and seeing real Kerala life. It's an interesting place in the sense that one can see into the backs of homes as you travel down the canals. And it's just people eating dinner at home, washing clothes, kids playing. I fall in love with it every time because it's not a tourist trap, or conveying an image of what India tourism wants me to see, it's just real life. American's in particular may be surprised to find out that India has two communist governments in two states. Kerala is one and West Bengal is another. So you see a lot of hammer and sickles about. And you will see some in my pictures as well.
We also decided to travel to Nepal this year. Which was a new place for me, so naturally i was excited…
However, the excitement didn't last…. Right off the bat the electricity at the airport went out, upon our arrival. And they have the most antiquated customs/immigration process for foreigners I've ever seen. I say the following as someone that's been all over India, including big cities and small villages… Nepal, Kathmandu in particular is insanity! It's congested, but they follow traffic rules. There are huge amounts of cars and motorbikes, but absolutely zero auto-rickshaws. They are right next to India, yet almost no ladies wear Saris. A paradox in many ways it seems. But amazing nonetheless.
It seemed to me that the only people heading to Nepal were trekkers and those seeking spiritual guidance. Must be the two biggest reasons to visit Nepal. And since we weren't seeking spiritual guidance or hardcore trekking we fell into the middle zone. So we visited some spiritual sites. Some 'stupas' (Buddhist Temples) and we did some flying over mountains, particularly the Annapurna Range in Pokhara. We decided to do some ultralight flights over the Annapurna range with Avia Club Nepal. What a great decision that was… helicopter tours near Mt. Everest and Pokhara go for anywhere from $2000-5000USD. Insanity, we got an ultralight flight over Annapurna for $270. No brainer. And honestly, we flew over Zermatt in a helicopter, over the Matterhorn and as beautiful and amazing as that was, i think the ultralight is really a much difference experience than being in a helicopter. And i'm saying that as someone who adores helicopters!
I find it hard to describe Nepal, sure they have Mt. Everest and a large swath of the Himilayas. But then you go to Kathmandu and the congestion and strip clubs throw you for a loop. I guess the reason i find it so hard to properly grasp Nepal is that it's right next to India, yet it's so much different than India. You go to Pakistan, Bangladesh, Sri Lanka, it's it's just like a different flavor of India. You go to Nepal it they look like Indians, but it stops there.
When one tries to put their finger on the reason why, you think back to what you observed… and i remember each night at the hotel there was a newspaper laid out on our desk and when you pick it up, you are surprised to find out it's a Chinese propaganda newspaper. Well maybe at first you don't think that. Because it masquerades as a generic newspaper. But then you get to start reading articles and it explains how democracy has failed and how communism is the way. They show you how to begin to write Chinese characters and explain idioms in general terms.
I was floored, until i thought about where i was, regionally. Nepal is like Turkey. Turkey is the gate between Europe and the Muslim world. Nepal is the gate between India and China, a.k.a Democracy vs. Communism. This newspaper was basically psyops. An attempt to change the hearts and minds of the Nepalese towards China. It went to great lengths to explain how democracy has failed, and it did so in meaningful fashion. And that's what it kind of struck me as to why it may be so close to India but so different. Chinese influence. And similar reasons why Turkey is so different from its Muslim neighbors, European influence.
Anyhow, after that small antidote, i hold back the photographs no longer…
Diwali
Nepal
Nepal, Pokhara, flying around the Annapurna range. (Renu, Myself and her parents.)

I'm struggling to hold the Fuji XT1 in the wind, which interestingly enough was as bad in the back as it was in the front…

Renu is lucky, she gets the double-wide.

Mr. Bhatnagar elevating away from us…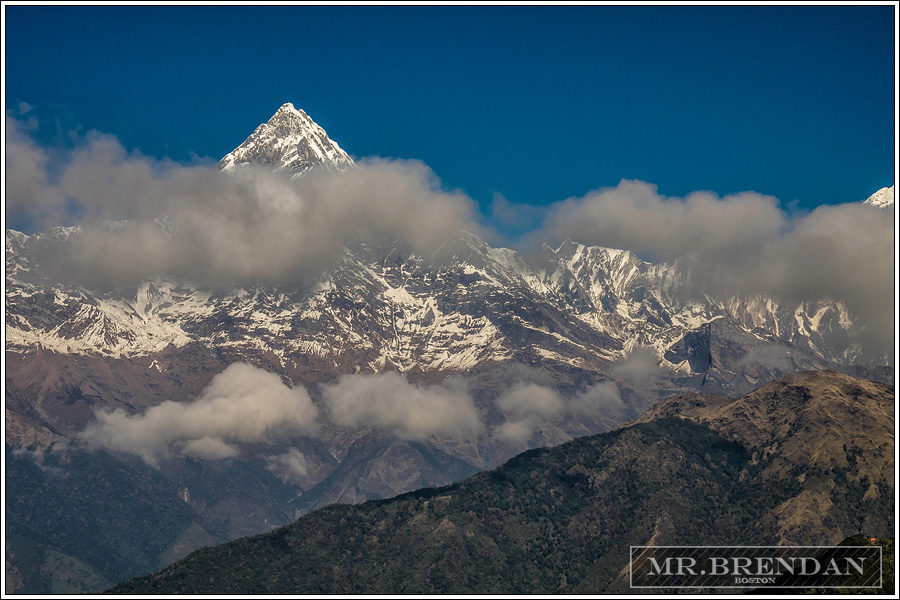 Whole bunch of paragliders out out on this day…

As much of an enthusiast of flight as i may be, this was my first time in an ultra-light. And i was amazed at how close to the beginning of the runway strip we came, i thought for sure we were going to clip the fence, before landing. Amazing pilot.

Renu and her mom/dad shopping…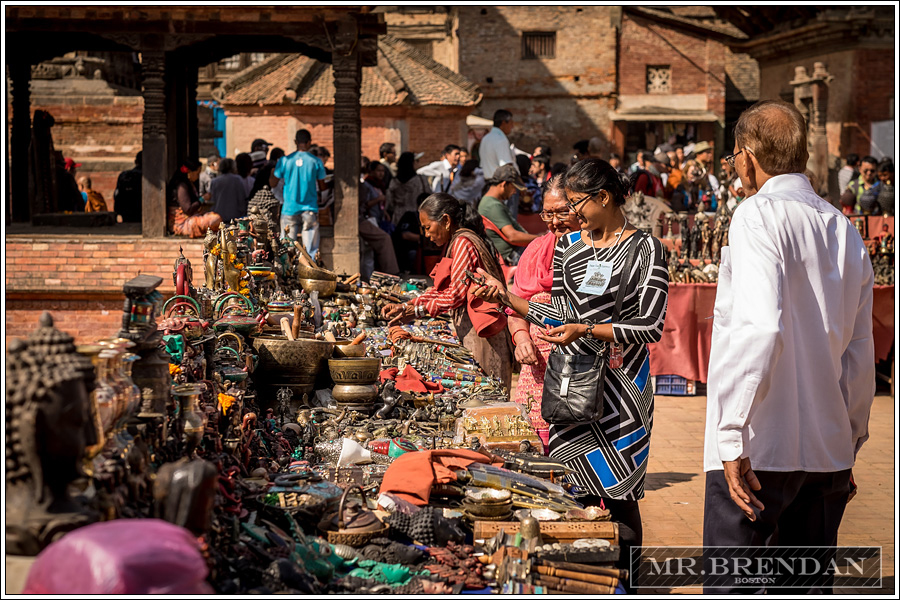 Renu turning the prayer wheel..

I got rushed by a bunch of school kids asking me to take their photo…

Now that's a cool class photo.

I try to imagine the conversation between the bus driver and the occupant that brought the goat… "Excuse me, can i…. 'Hey! Goats go on the roof only!'…."

Boudha Stupa. (That's how they spell it over there…)

In Nepal, you need to name your airlines after gods. Only way to beat the terrible odds.

Buddhist monestary outside Kathmandu.

Kerala
Renu and her sister goofing around in Kerala.

Aleppy Beach, a first beach encounter for most folks. Was a lot of fun…

This is when we started down the backwaters in a boat. So many things to see…

A couple too many…

My favorite photograph of the trip. Just something so basic about it. Love it.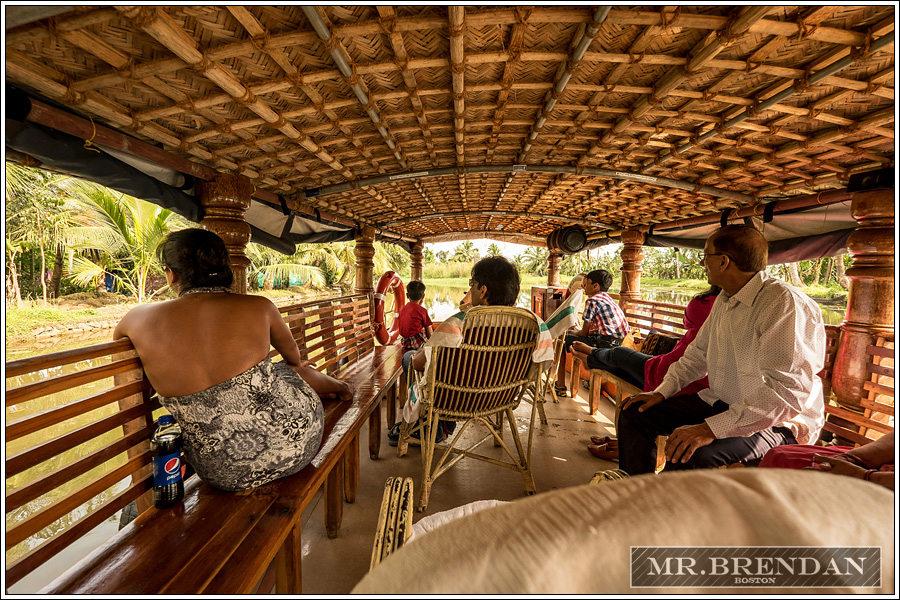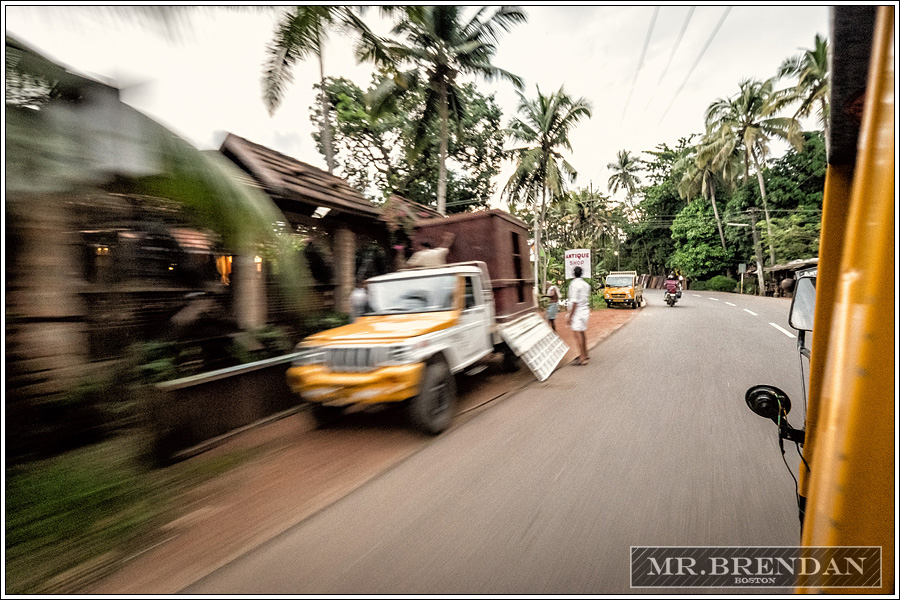 Wow, i put my name on my website, but not sure i could do the same if i owned a plane…